November 3, 2017
How to Disable Automatic App Updates via Cellular Network on iPhone
---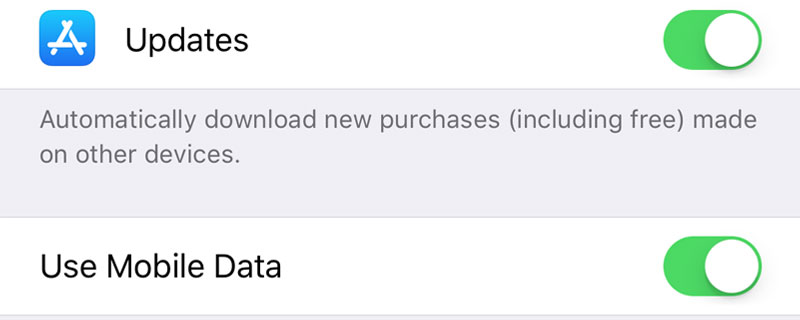 Here is the brief idea how to disable automatic app updates via cellular network. If you set automatically updates on iPhone then it will download new version of application automatically. If you are using WiFi then it will ok, but if you are using cellular network then it will consume mobile data for app updates. This article explained how to stop consuming mobile data. Whenever you are on Wi-Fi network it will download application updates, but not during cellular network. It will save mobile data lot.
How to Disable Automatic App Updates via Cellular Network iPhone
#1) Open Settings App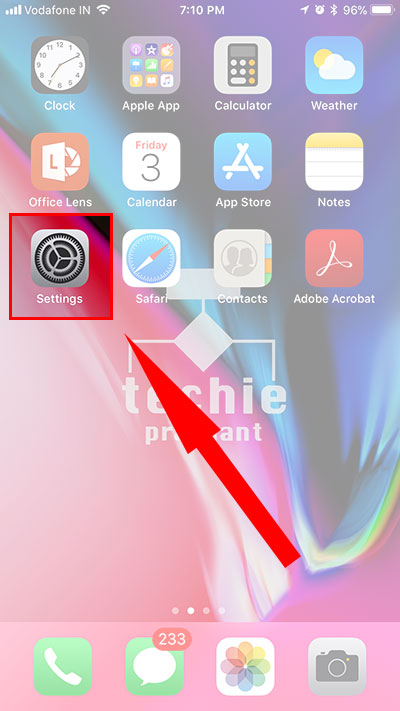 #2) Tap first section on settings screen.
– Refer below image for clear idea.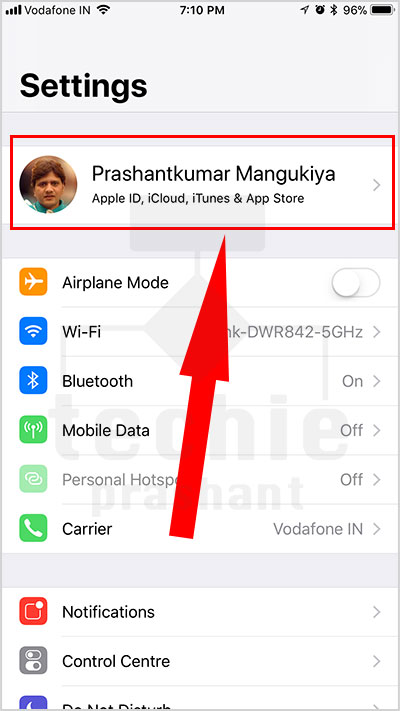 #3) Tap "iTunes & App Store"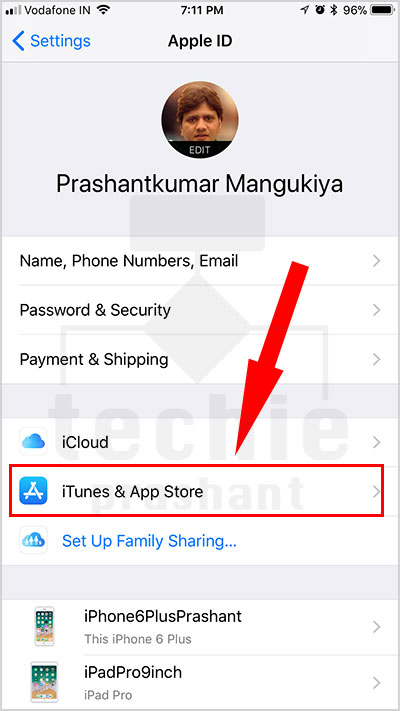 #4) Disable "Use Mobile Data"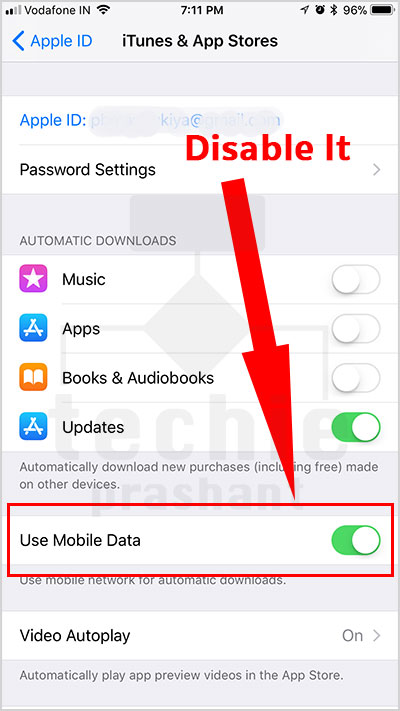 #5) It will stop downloading app via celluar network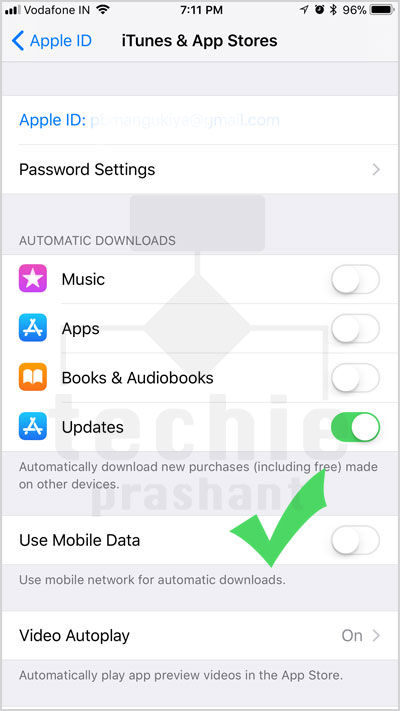 ---