October 22, 2017
How to Preserve Camera Mode and Filter Settings in iPhone, iOS11
---
If you are using iPhone camera then you may noticed that when you open camera application it will set camera mode to Photos by default. If you are using camera application frequently then you my need to preserve camera mode so whenever you open camera application it will reload last camera mode you used. This will make your everyday life easy. Here we are explained how to preserve camera mode and filter settings within iOS 11 in iPhone. Depending on iPhone model you may have extra settings but basic settings remain same for all iPhone model.
Method: How to Preserve Camers Settings in iPhone: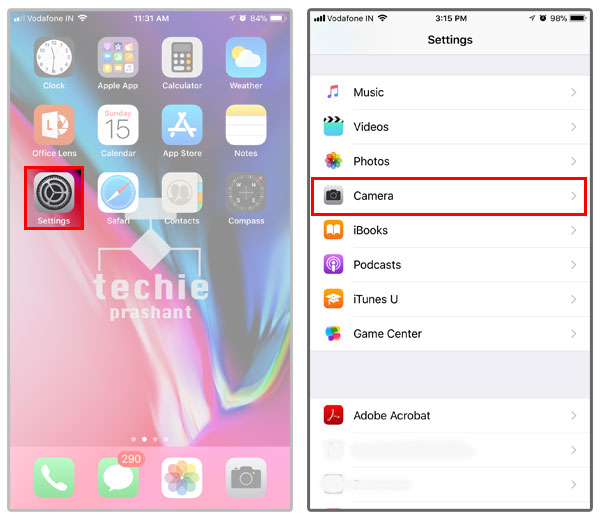 1) Open Settings app.
2) Settings >> Camera
3) Settings >> Camera >> Preserve Settings
4A) Settings >> Camera >> Preserve Settings >> Camera Mode (set ON)
4B) Settings >> Camera >> Preserve Settings >> Filter (set ON)
4C) Settings >> Camera >> Preserve Settings >> Live Photo (set ON) [iPhone 7/8/X]
---